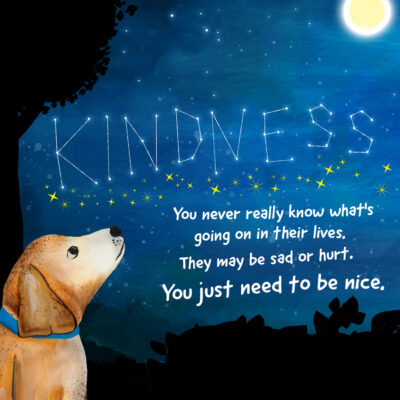 Don't you love this time of year? Yes, even with a major pandemic happening, many of us are still very excited for the holidays. It will be different this year—we will forego the large gatherings for smaller, less glitzy, and simpler events.
But oh, the anticipation is exciting and promising, no matter what. I think all of us love to hope for things to come. Why? Because we all hope for more than what we can see on the horizon.
Louie anticipates this every time we walk. At one point in our walk, we come to a fork in the road: to the right is the creek with its smells and adventurous twists and turns, and perhaps some creature I need protection from, and he is such a protector. But to the left, well . . . a parking lot and the streets to the rest of our complex. Now, he sees many more friends when we turn to the left, but he misses the adventure of going down the hill to the creek.
When we walk to the neighborhood across from our complex, we always come to a crossroads. I watch Louie's walk quicken, and his ears flick back as he leans toward the left to cross a street, head across lawns, past the thick bushes to his favorite place—a path with two ponds. He loves that path. It's an adventure to ward off the geese, smell the critters that have gathered there in the cool of the morning, and watch the turtles pop their little heads up and down as they scope out his scary nose on the surface of the water.
But it is the building of anticipation that I love to watch as we walk. Louie hopes against hope that if he just leans a bit to one side, picks up the pace, and walks confidently across the street, I will keep following him and go to his favorite place. And when I take that first step in the direction he wants to go—oh, the joy he exudes. It's simple, it's meaningful, and it matters to Louie.
How many times do we miss the sheer joy of the anticipation, and when met—oh, the delight! Watch and listen this season for what others might be anticipating. Can you bring them joy by merely leaning in the direction they want to go? My prayer is that we all watch for what others anticipate and lean into their dreams. Yes! Be aware of the magic! And as always, be kind!